by Isai Carmona | staff writer
Summer began, and Joe Sweeney was ready to kick back and relax in his precious moments of vacation, which would soon be ruined by yet another year of school. However, one thing seemed missing from his master plan: money. Many students, like Joe, ran into this problem, which left them no choice but get a job bussing tables at the local Panera. Sweeney, unlike many students, decided his talents were too valuable to be wasted washing dishes at a semi good fast food establishment.  
Fivver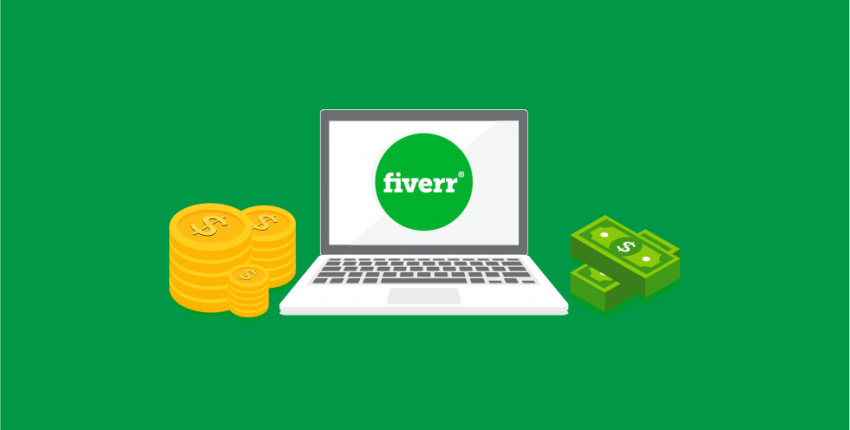 As many people know, Fiverr.com, is an online community where entrepreneurs can sell their renaissance based talents for money. Instead of working for someone, the user will be their own boss and will be responsible for their work. Fiverr user's can start selling at the age of 13: that and their social security. After completing this process, the user can sell anything from written articles to composed music.
https://youtu.be/5jxGf_VO-ZA?t=67
If being creative is not your thing, then selling your clothing to Plato's Closet is another option for quick mullah. All you need, to succeed, is an ID. Make sure it's not fake, because then you'll be charged for fraud. Aside from comiting crimes, selling to Plato's will make you 20 bucks easily for giving them name brand clothing you no longer wear.
Online auctions
Not a people person, that's cool too. The internet offers many other possibilities in order to not communicate face to face with people. With simple applications like Mercari and Depop, you can sell to people all over the states, without ever having to meet them in person. Although one would have to print the shipping materials online and drive to their local post office, selling on depop will allow one to choose at what price they sell their items.
Ride-sharing
For those who just can't keep their mouths shut, and love meeting new people, driving for Uber or Lyft offers a sense of adventure for all the extroverted people out there. It should also be mentioned that this option is targeted for 18 year-olds. Therefore, if a senior per say is looking for a way to make money during the summer, and also loves driving their 98' Honda civic, they should not retaliate.
Food delivery
If you've ever been out running errands for your parents, then you most likely thought to yourself, "If I had a nickel for every time I did this, I'd be rich," said every teen with a driver's license ever. Doordash, and many other applications, offer this exact solution. On a Friday night, people tend to make $20 an hour in a neighborhood like this.
Well, I hoped this helped all you lazy artists out there.